HY-5012-A-V0 Video S-video VGA in en VGA-converter
HY-5012-A-V0 Video S-video VGA in en VGA-converter Invoering
Het kan de signalen van [s "terminator van de video in VGA-signalen line-by-line veranderen. Laat uw monitor veranderen in flickervrije weergave. De flitsvrije weergave is een goede weergave. Het kan ook worden aangesloten op VCD / DVD / Webcam / set -top doos enz. En maak uw monitor zoals digitale tv.
HY-5012-A-V0 Video S-video VGA in en VGA-converter Kenmerken
Geavanceerde scanfrequentie verbetert de techniek. Refresh rate kan gemakkelijk tussen 60Hz-75Hz worden geschakeld, terwijl de foto's niet knipperen.
Oplossingsvermogen kan gemakkelijk worden omgezet tussen (640 * 480/800 * 600/1024 * 768/1280 * 1024/1440 * 900/1680 * 1050/1920 * 1200), CRT MONITOR en LCD MONITOR zijn compatibel.
De FunctionofExtra Strong3D afbeelding ontkennend maakt de beelden helder en stabiel.
DistinguishingPIP functie, en de grootte en positie van de vensters kunnen worden aangepast.
De AV / Sterminatorinput-interface kan worden aangesloten op DVD / PDP / PS2 / Game Consoleetc.
BroadbandPC / TVSelectie schakelaar (200MHz)
HY-5012-A-V0 Video S-video VGA in en VGA-converter bestek
| | |
| --- | --- |
| Name | Explanation |
| (1)DC 5V | A/V adaptor |
| (2)IR remote receiver module | According to customer`s needs |
| (3)Video IN | Connect toVideo Camera/VCD/DVD/Game Console |
| (4)S video IN | Connect toVideo Camera/VCD/DVD/Game Console |
| (5)VGA Out | Connect to monitor |
| (6)VGA In | Connect to AGP(Accelerated Graphics Port) |
HY-5012-A-V0 Video S-video VGA in en VGA-converter O PERATIONELE instructie van de toetsbediening s:
1. AV / SV / VGA: Door deze toets in te drukken kunt u de video / S-terminator / VGA-toegang snel schakelen.
2. STILL: Door op deze toets te drukken, kunt u de huidige afbeeldingen van de intostill wijzigen. En realiseer de functie van het maken van foto's.
3. PIP: Realiseer dat AV / S terminator een venster opent om op de voorwaarde van VGA te bewaken. Laat u de foto's bekijken die worden gecontroleerd wanneer u een computer gebruikt. Op de voorwaarde van PIP, druk nogmaals op PIP, foto's kunnen worden versterkt ofminiatureren. Druk op AV / SV / VGA en STILL foto's cabine worden omhoog of omlaag bewogen. Druk op MODE, de foto's kunnen naar links verplaatst worden. Druk op MENU, u kunt het scherm uitschakelen.
4. MODE: Door deze toets in te drukken kan de resolutie en de resolutie van de afbeeldingen veranderen. Druk op MENU, conform. Druk op MODE, beweeg naar het model van de selectiestaven en ga na 5 seconden naar dit model.
5. MENU: Door op te drukken kan de operatieMenu worden geopend. Druk op ↑ ↓ ← →, kan de relevante informatie wijzigen.
6. PP: druk erop; Er zijn 8 soorten analoge hoeveelheden foto. Pas de helderheid, contrast, verzadiging en definitie eenvoudig aan.
HY-5012-A-V0 Video S-video VGA in en VGA-converter Pakketinhoud
Hoofdstuk x 1
A / C adapter x 1
S stopkabel x 1
Videokabel x 1
VGA signaal draad x 1
Gebruikershandleiding x 1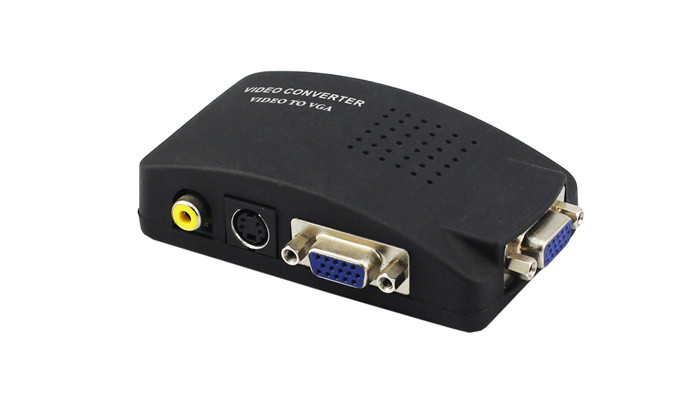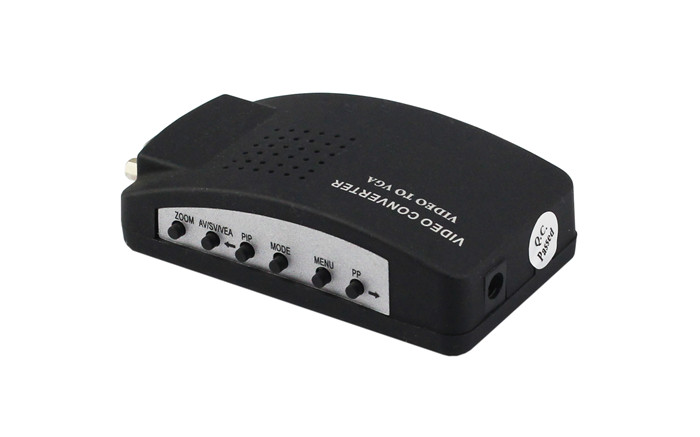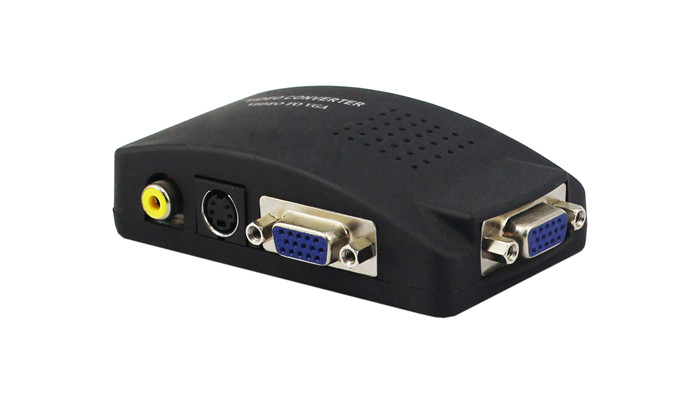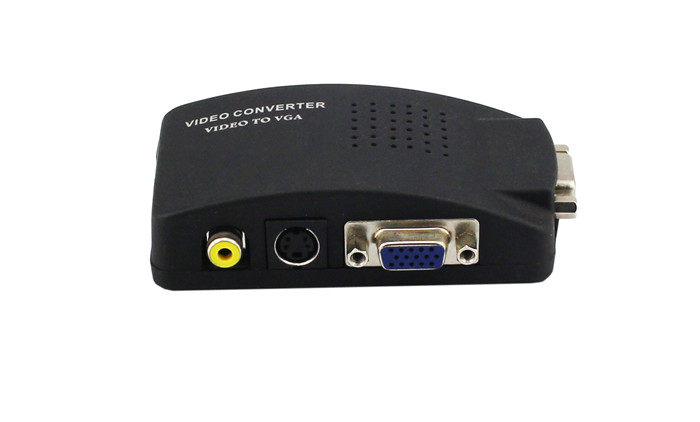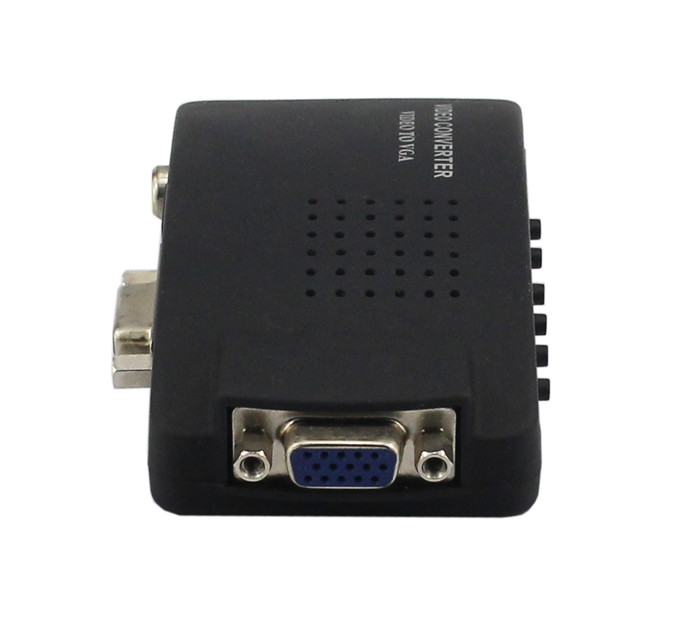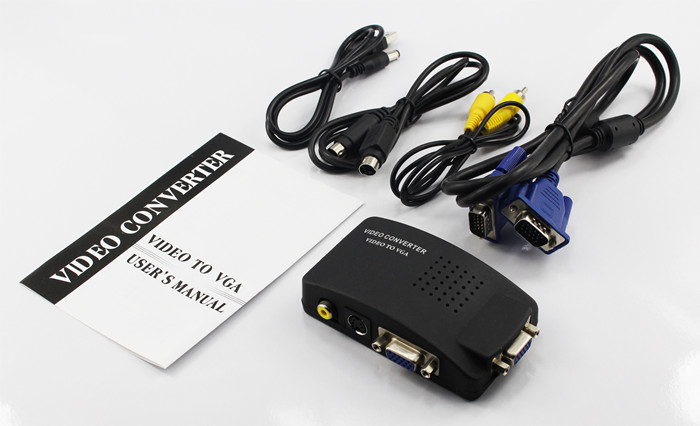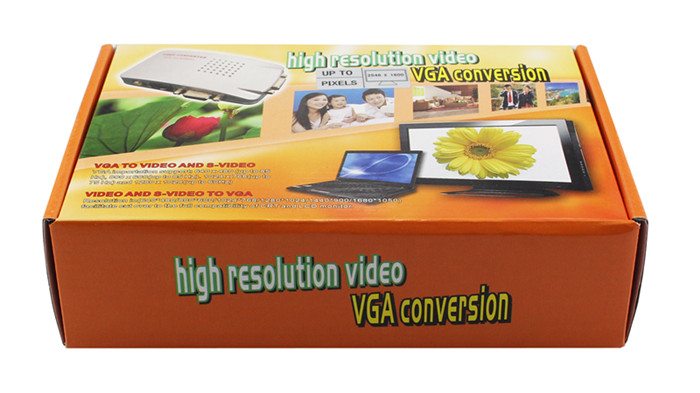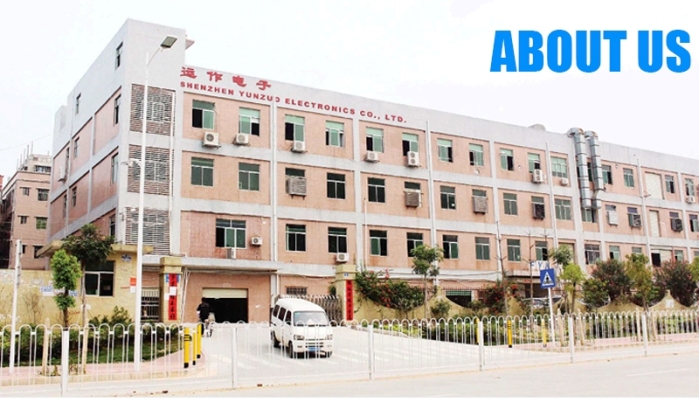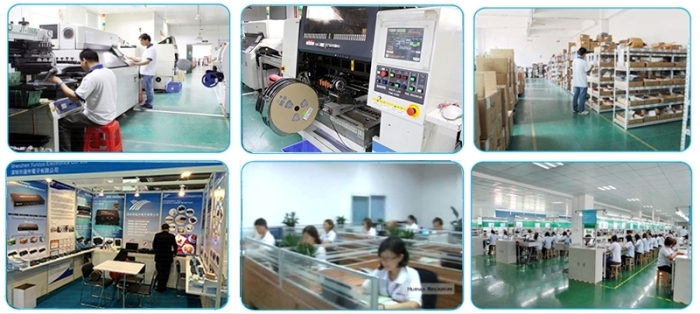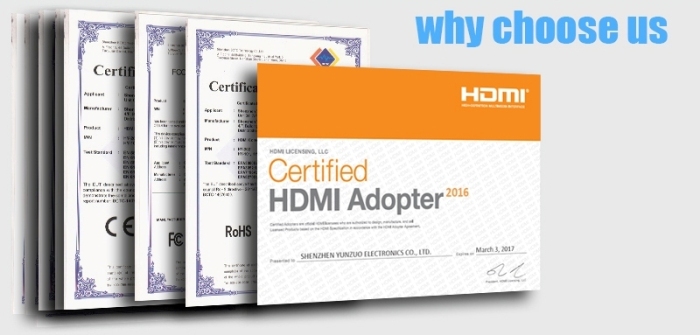 Product Categorie : HDMI Converter