HY-202-F-V2 Mini VGA Audio HDMI converter
HY-202-F-V2 Mini VGA Audio HDMI-omvormer Invoering
De Mini VGA naar HDMI converter kan analoge PC (RGB HV) en audiosignaal converteren naar digitale HDMI-formaat. Het kan de analoge HD-15 VGA-uitgang van PC naar de digitale HDMI-ingang verbinden voor de nieuwste HD ready plasma, LCD of DLPTV, De hoge bandbreedte-capaciteit ondersteunt een breed scala aan pc- en HDTV-resoluties.

HY-202-F-V2 Mini VGA Audio HDMI converter Features:
Video en audio in volledige digitale HDMI-formaat, geen transmissieverlies!
Ondersteunt standaard VESA VGA timing output, HDMI output ondersteuning tot 1920x1200 @ 60Hz.
Biedt geavanceerd signaal en verwerking met grote precisie kleuren.
Geen externe voedingsadapter nodig (ondersteuning voor VGA-poort en interne voeding)
Geen software nodig om te rijden, plug and play.
HY-202-F-V2 Mini VGA Audio HDMI converter Specificaties
Signal Ingangen / Output
Video-ingang: VGA (RGBHV)
HDMI-uitgang: Compatibel met HDMI 1.3
Connector: VGA / HDMI
Input signaal: RGB: 0.7Vp-p 75 ohm
H + V: 3-5 Vtt
Audio-ingang: Analoge audio L, R
Size (LWH): 72x42x19mm
Gewicht (netto): 105g
Garantie: 1 jaar
Milieu
Bedrijfstemperatuur: 0 tot + 70 ° C
Luchtvochtigheid: 10% tot 85% RH (geen condensatie)
Opslag: -10 ℃ tot + 80 ℃
Opslag Vochtigheid: 5% tot 90% RH (geen condensatie)
Benodigd vermogen
Externe voeding: USB Power (500mA)
Stroomverbruik: 0,5 Watt (max)
Converter Unit: FCC, CE
Accessoires Adapter
Gelijkstroomadapter: USB-kabel
Handleiding: Engelse versie
Certificaten CE, FCC en RoHs
HY-202-F-V2 Mini VGA Audio HDMI converter Inhoud van de verpakking
USB-kabel ................................. 1 PCS
VGA-kabel (20cm) ....................... 1 PCS
3,5 mm audio kabel ..................... 1 PCS
Gebruikershandleiding (NL) ......................... 1 PCS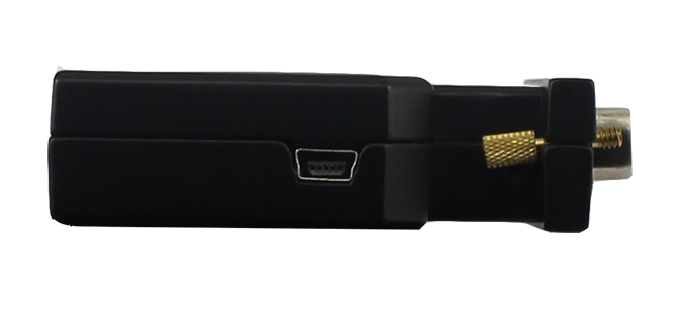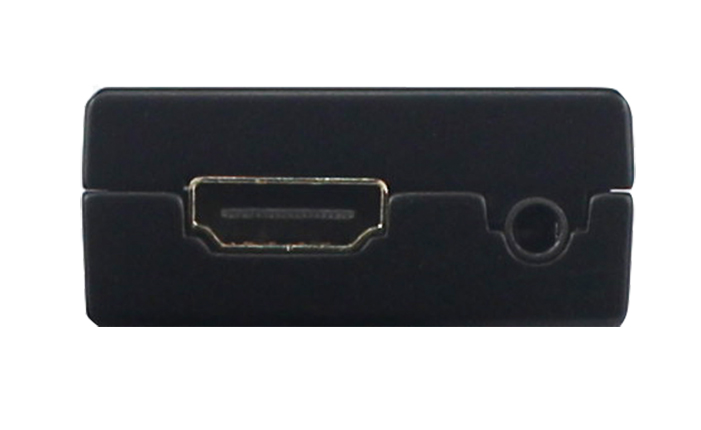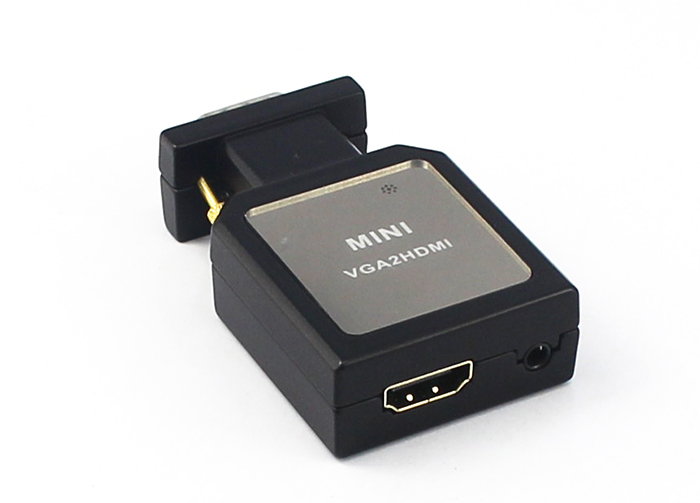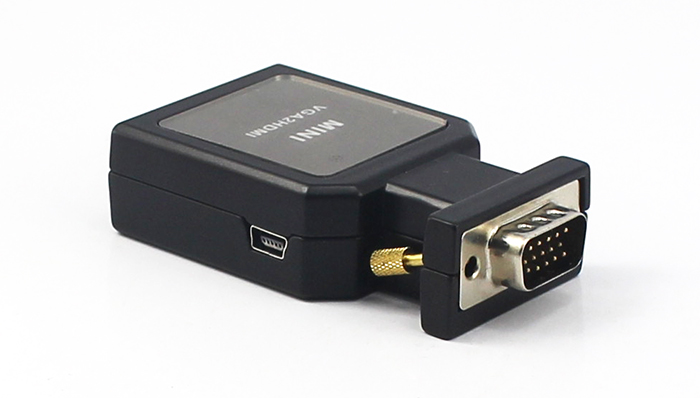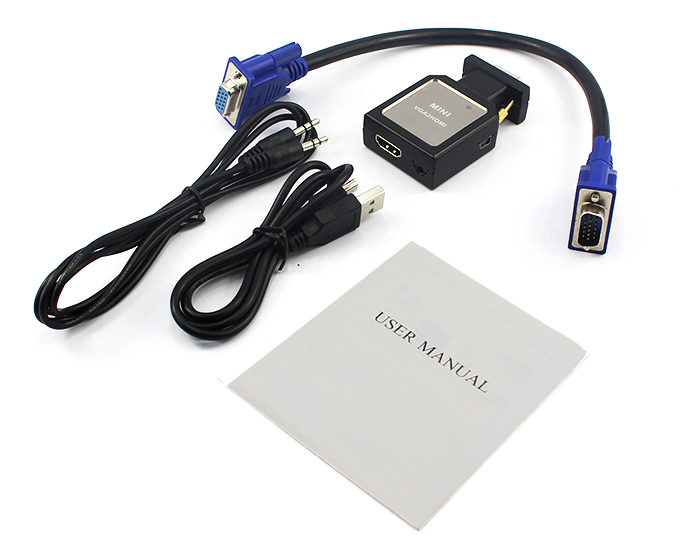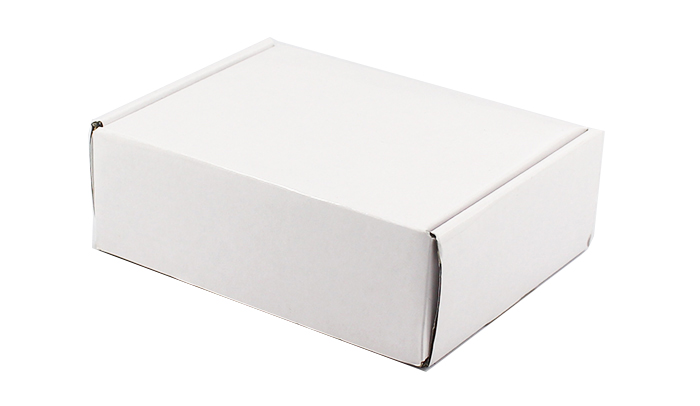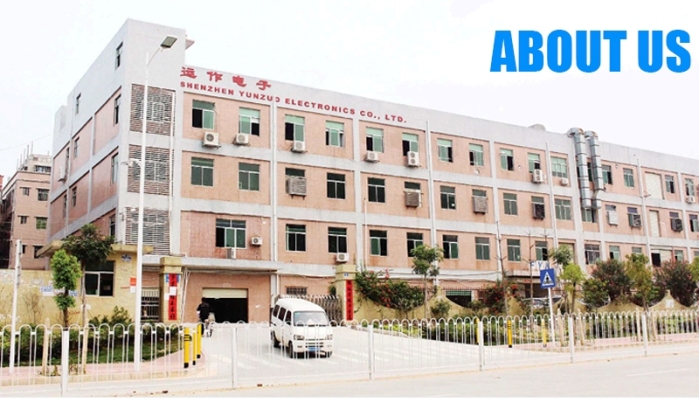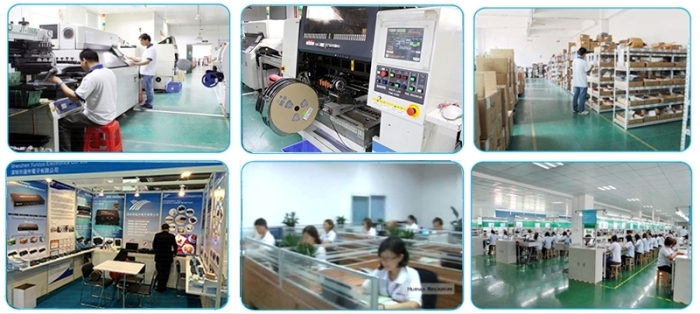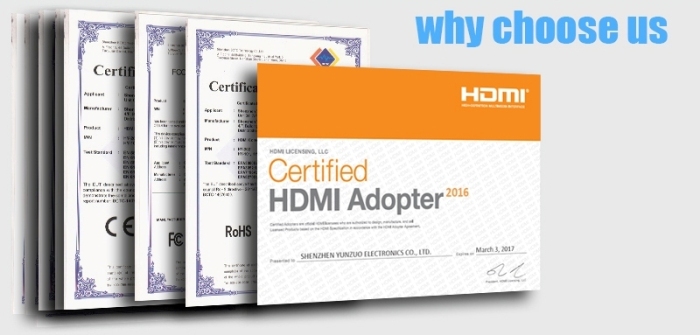 Product Categorie : HDMI Converter