Scart HDMI PAL naar NTSC HDMI ConverterFeatures
HDMI-uitgang interface: verbinding maken met high definition tv of high definition projector
HDMI-uitvoerformaat: 720P @ 50 / 60Hz, 1080P @ 50 / 60Hz
Audio output formaat: Digitale coaxiale audio, analoge stereo audio
SCART-ingangsinterface: DVD, set-top box, andere spelers.
SCART invoerformaat: PAL / NTSC-M / NTSC4.43 / SECAM / PAL-M / PAL-N
HDMI-ingangsformaat: 480I / 576I / 480P / 576P / 720P @ 50 / 60Hz, 1080I @ 50 / 60Hz, 1080P @ 50 / 60Hz
Compatibel met meerdere DVI-indelingen: 800x600, 1024x768, 1280x1024, 1360x768, 1680x1050,
3.5mm audio interface: Verbinden met analoge audio versterker of hoofdtelefoon ingang interface.
Digitale coaxiale uitgang: Verbinden met digitale audio versterker.
Weegschaal SCART-signaal (RGB of Composite Video) naar HDMI 720P of 1080P;
HDMI-uitgang: 720P, 1080P;
SCART audio is geïntegreerd in HDMI-uit, evenals doorgang naar koptelefoon of geluidsboxuitgang;
Ontdek automatisch RGB (50 / 60Hz), Composite Video (NTSC / PAL);
Automatische opslaan van de uitvoerresolutie.
Invoering
SCART + HDMI naar HDMI converter kan 480I (NTSC) / 576I (PAL) formaatsignaal converteren 720P / 1080P HDMI signaal, ook kan verbinden met de high definition HDMI input interface, eenvoudig verbinden met de DVD, set-top box, HD Speler, game console (PS2, PS3, PSP, WII, XBOX360, enz.).

Certificering: CE FCC RoHS
Pakketinhoud:
1. Scart HDMI naar HDMI converter x1
2. P ower adapter x1
3. Gebruikershandleiding x1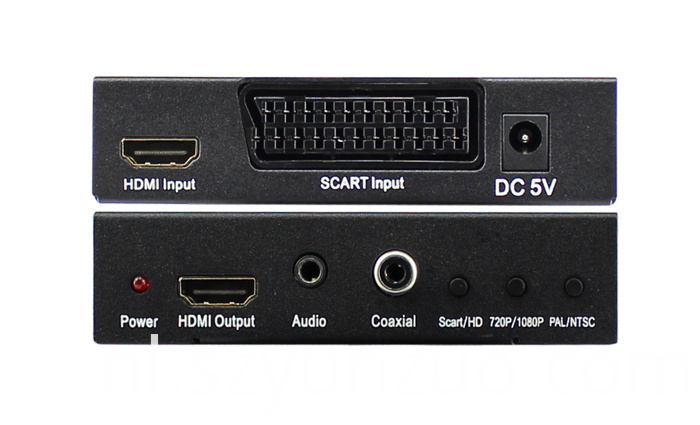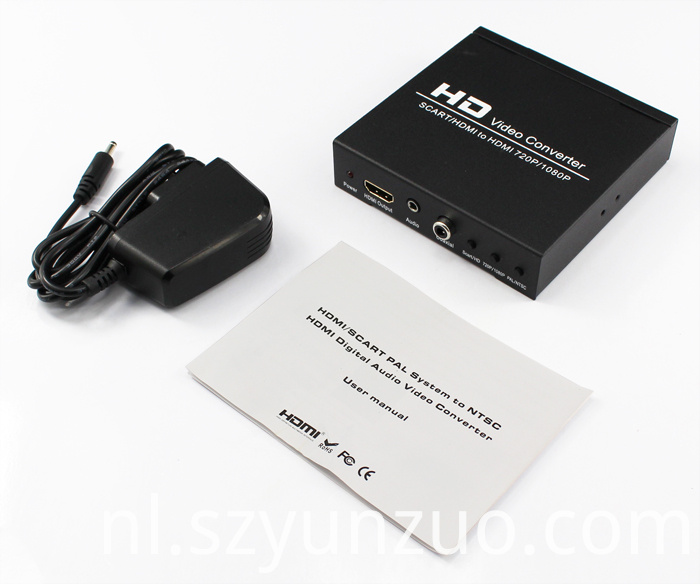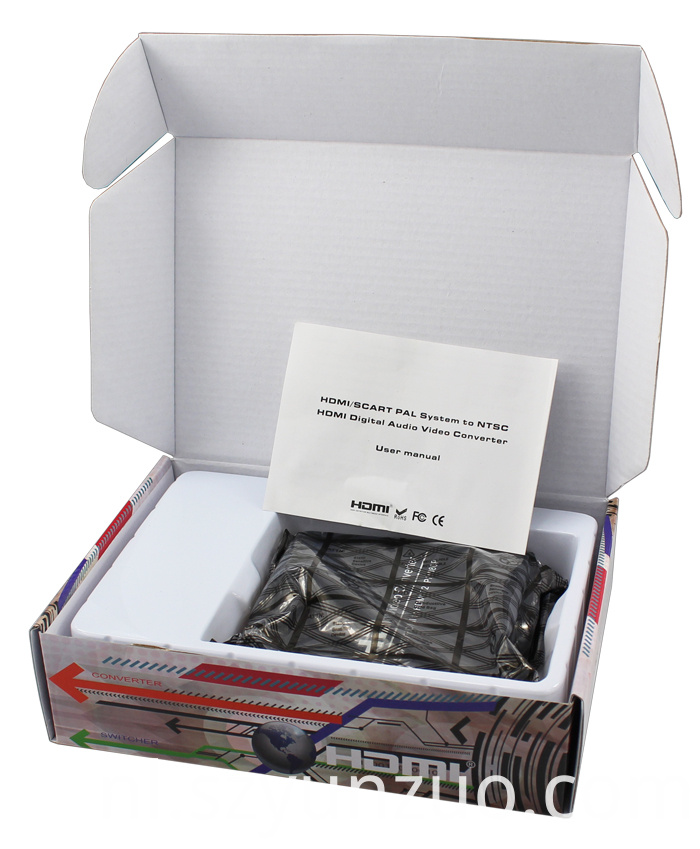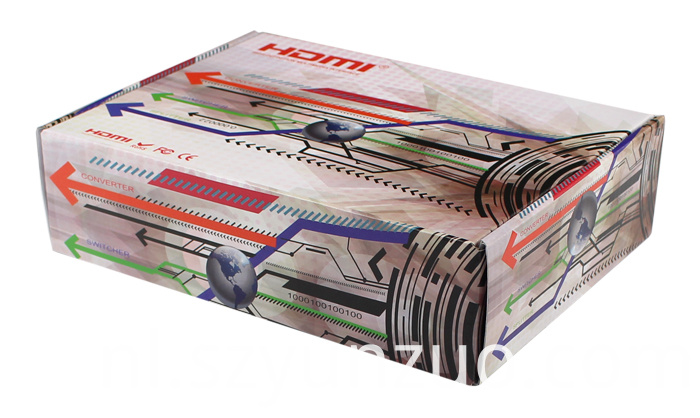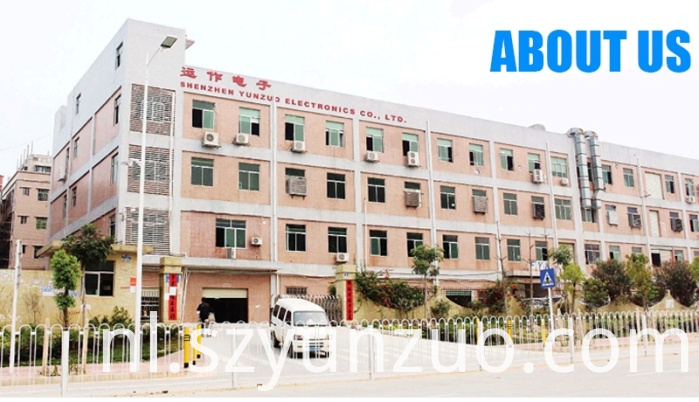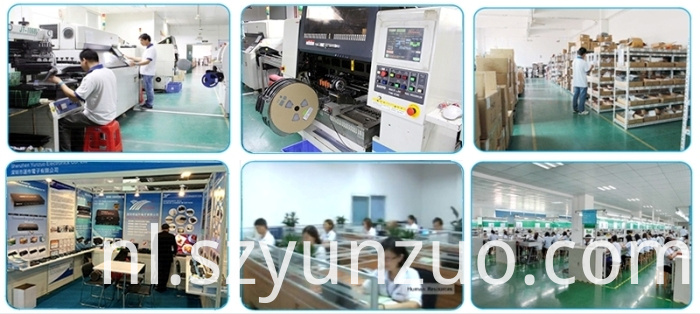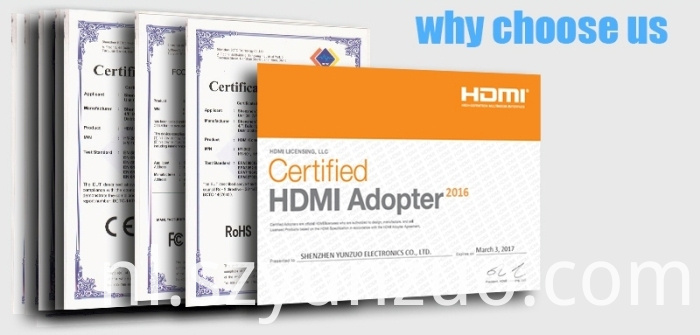 Product Categorie : HDMI Converter